HEDGESVILLE — When facing the Hedgesville Eagles on the hardwood, a five-point deficit often feels like 20.
The Musselman boys' basketball team found that out the hard way on Friday evening. Although the Applemen stayed within striking distance against 10-2 Hedgesville through all four quarters on the road, Hedgesville's combination of smothering defense and meticulous half-court offense helped the Eagles grind out another low-scoring win.
Hedgesville held Musselman to just seven fourth-quarter points, as the Eagles prevailed in a defensive chess match 43-36.
"Both teams changed their defenses every other possession, and we were able to adjust," Hedgesville coach Kelly Church said. "Late, when we went back to our man-to-man defense, we did a really good job when they had to shoot a little quicker. I was really pleased with the team's effort."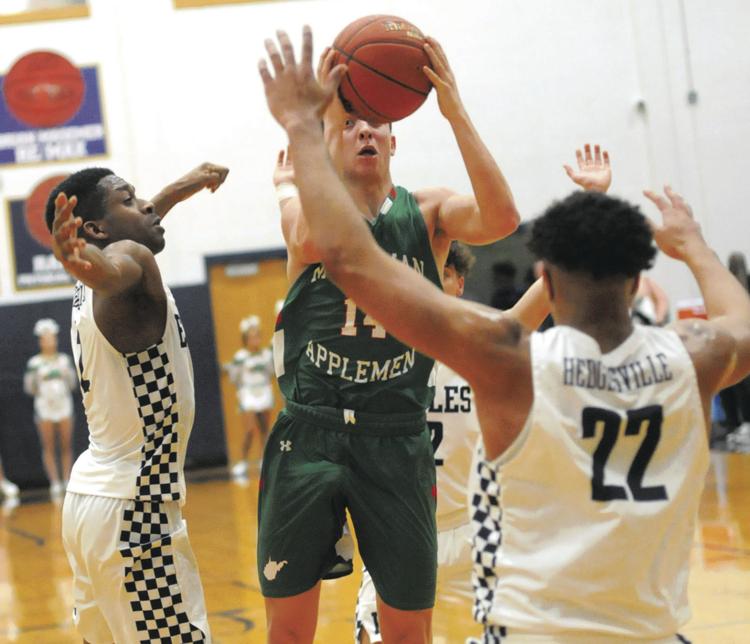 Church's tenure at Hedgesville has been defined by exactly these kinds of games: low-scoring rock fights where every possession matters, requiring the Eagles to win with effort and guts.
This year's team has proved so far that it has the toughness Church looks for. Hedgesville — which has only allowed one opponent all season to score more than 50 points — entered Friday's game with several players battling nagging injuries but still managed to establish its tempo in the seven-point win.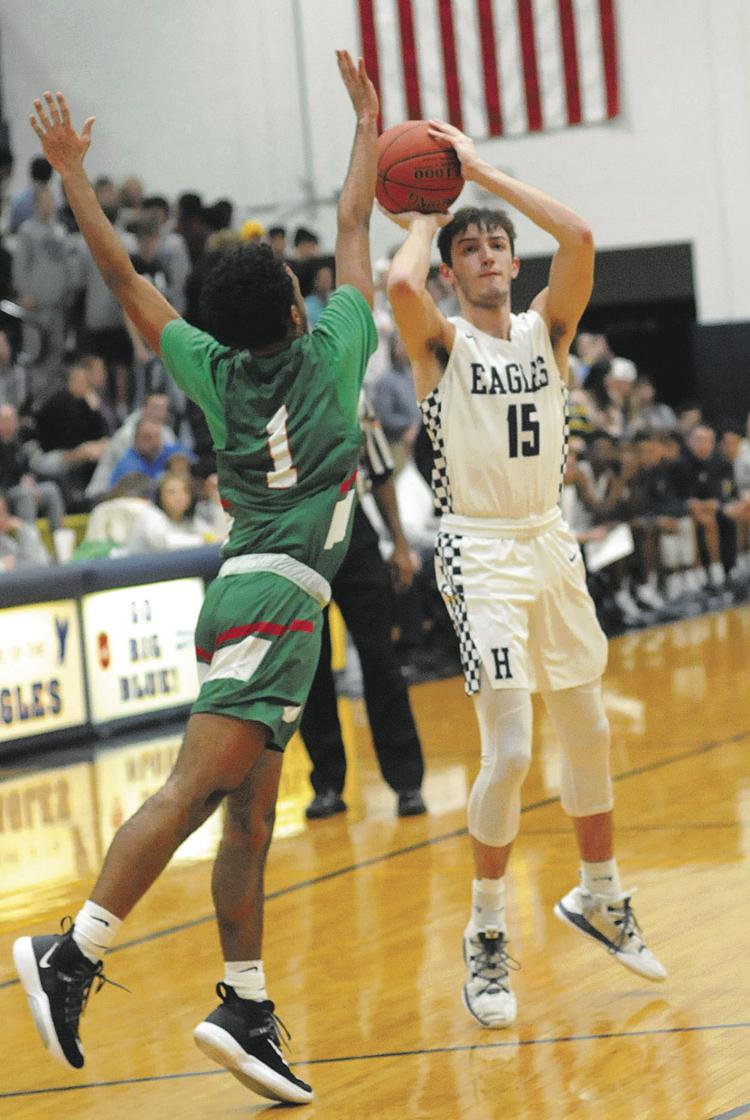 "We had some kids banged up that really gutted through some stuff tonight," Church said. "We talk in high school sports all the time about the difference between being hurt and injured, and we had some kids who weren't just hurt but dealing with some injuries. They were able to fight through that pain and give us a big lift."
Although Musselman was never further behind than three possessions the entire game and got as close as three in the fourth quarter, Hedgesville's defense continually managed to disrupt its opponent's rhythm throughout the night.
And crucially, in a slow-paced game with possessions at a premium, the Eagles dominated the boards. Guard Evan Hosby led the team with 10 points and 11 rebounds, while senior forward Jameson Matthew used his strength down low to finish with seven points and seven rebounds.
Javin Wilmer had eight points for Hedgesville, while Sheldon Everhart and Ryan Frye had seven each. And while the Eagles managed to keep Musselman at arm's length all game, Church felt his team could have had more.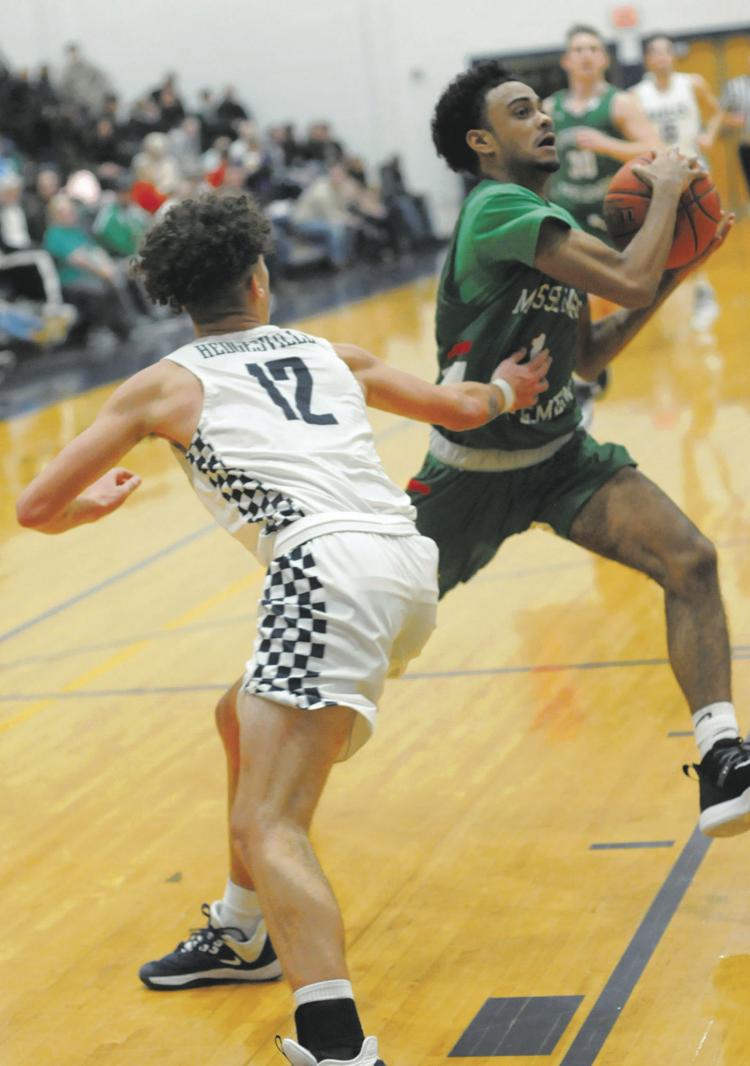 "One of the things we were disappointed with at halftime was our transition basketball," Church said. "We had opportunities to score in transition and we just missed. We're going to have to be much stronger as the season progresses."
Jourdan Branson and Jacob Hoffman led Musselman with 10 points each, and Branson secured a team-high seven rebounds.
Hedgesville, who entered the week at No. 6 in Class AAA in the Associated Press boys' basketball poll, is next scheduled to face Washington on the road Tuesday night. Musselman now stands at 5-5 on the season and will play at Hampshire the same evening.